Stop It!
A Practical Guide for Youth Violence Prevention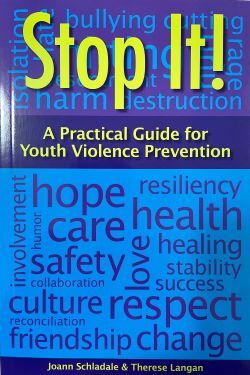 By Joann Schladale & Therese Langan
A user friendly guide to caregivers and service providers built upon the most current research available and years of combined experience. Anyone using this book will find prevention easy to understand and accomplish. It brings sound research on youth violence prevention into a clearly defined, comprehensive approach for community safety. It is for everyone concerned about youth violence, or whose job impacts children and teens.
Available for sale at Parkside Family Counseling for $10 per book